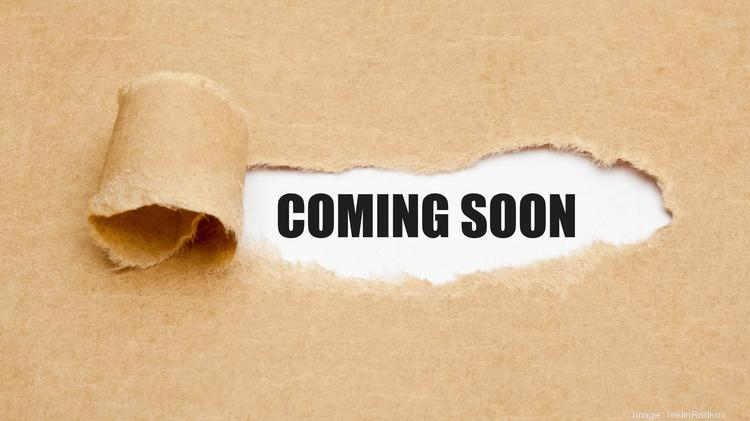 The secret to a successful product launch and earning the early sales and income you need to succeed is an efficient pre-launch marketing campaign.
If done well, a pre-launch marketing effort will raise awareness, create buzz, and build excitement for your new good or service.
It will assist you in creating a list of contacts, generating leads, and turning those leads into actual paying clients.
A product must, in the first place, mesh well with the target market in order to be successful. Before spending millions of dollars attempting to figure out how to promote a product that no one wants, the issue is that many businesses never bother to evaluate their business concepts, examine their competitors, or even identify target consumers.
The following are some of ideas to pre-launch a product:
Creating a landing page
As you embark on your pre-launch marketing journey, your website and landing page are the first stop.
For every business, but especially during the run-up to your launch, having a strong website and a landing page that is optimized for leads and conversions is essential.
You can benefit from using your landing page, regardless of whether your design and copy are flawless or whether all that is visible is "coming soon."
You can provide value to your customers while also collecting contacts and leads. Here are the most important methods:
A quick and simple sign-up for more information on the product and its launch. You can provide a newsletter or special access to launch deals.
If you intend to offer pre-ordering, make it as simple as possible.
Keep track of where your visitors are coming from to determine which marketing channels are bringing them to your website.
Heat mapping software can be used to see how visitors interact with your website.
Provide highlights as well as detailed product information that is difficult to convey in advertisements or on social media.
Improve your SEO by optimizing your website and building links.
Showcase any social proof, reviews, or influencer posts you have
Because studies demonstrate that delivering people to specific landing pages rather than the home page increases the rate at which marketers are able to collect leads, landing pages are a crucial component of pre-launch marketing. The ROI of internet advertising is boosted by landing page testing (A/B testing), which improves the effectiveness of a landing page.
A landing page is a fantastic place to promote your product throughout your pre-launch campaign. By creating anticipation with specifically crafted content, you may pique people's interest in what you have to offer. A countdown on your landing page conveys the idea that this product launch is something that your clients won't want to miss. Then, you may provide extra material, such interesting videos, to draw website users in and persuade them to buy your goods.
Delivering your lead magnet is only the beginning. Write a brief 1–5 email welcome sequence to introduce yourself, describe what you do, and explain how you might help subscribers. Inform them of what to anticipate when you launch. A proven strategy to develop devoted customers who will purchase and/or advertise your good or service in the future is to offer value and connection.
For automated email marketing, I advise ConvertKit*. Writing email sequences and distributing lead magnets become much easier. It has significantly reduced the amount of time I spend on tasks.
Link building can be viewed as an unintended consequence of a successful content marketing strategy. Despite the fact that links are no longer the most important Google ranking factor, they can still help spread the word about a product and drive engagement.
There are numerous link building strategies to consider, ranging from guest posts and evergreen content to social media outreach and on-site social sharing buttons, but they all rely on one thing: quality content.
Among these pre-launch marketing techniques for link development, guest posting in particular has the advantage of giving you access to readers of other websites and piquing their interest in your product. Find websites with the same audience as your target demographic, and then create a blog post to pitch them. This gives you the chance to engage with their audience and promote your campaign.
Establish a social media presence
Social media is an excellent place to market your website before it goes live, and your social profiles serve as mini-hubs for your community to gather when your website is down.
Visitors can stay up to date on the latest developments by linking to your social profiles on your coming soon page.
Adding your social profile links to your SeedProd coming soon page is simple.
Your social media presence allows your audience to connect with your brand. When it comes to new product launch marketing, the ability to connect with an audience on a personal level is critical. Respond positively to their comments, rewarding their engagement with your own. This type of interaction can foster brand loyalty before consumers even hold your product.
Coming up with a content strategy
Because content marketing creates three times as many leads per dollar invested as paid search marketing, 87 percent of visionaries and 81 percent of leaders maintain content at the center of their marketing initiatives. There are many various sorts of content to investigate, including blog posts, podcasts, and YouTube videos, all of which fall under the umbrella of content marketing but serve slightly different purposes.
The goal of your content pre-launch tactics should be to be as captivating as feasible. You want the content you provide for your product launch campaign to capture and hold the viewer's attention. Your audience should be interested in sharing the material with their peers and on social media.
As long as you maintain the momentum, a successful launch may result from your material going viral.
Be certain to specify your objectives and key performance metrics while developing a content plan (KPIs). To determine if you're on the right path, evaluate your current situation and analyze your progress over time. To stay on track and organized, make sure to construct a content calendar. Google Calendar does an excellent job, but there are other several tools that were created just for this purpose and have a ton of useful features.
You may have noticed that videos are the new favorite way to market anything online. So why should it be any different for you?
Using video to market your website before launch provides a highly shareable way to tell your audience more about what they can expect.
Here are a few things you can do with video content:
Make a video of a preview of new site features.
Give people a sneak peek at future content.
Respond to frequently asked questions from your audience.
The possibilities are nearly limitless!
To make things even easier, you can embed a video right on your coming soon page for people to watch and share with others.
You may succinctly and clearly explain the value of your product while simultaneously building buzz around it by creating an engaging promo video and posting it on social media.
Creating an email list before launching your new website is a wise move because it creates a line of communication with your site visitors.
With this method of communication, you can deliver crucial information about your website straight to the inboxes of those who are interested in what you have to say.
But let's not jump to conclusions just yet. You must first create your email list, which we'll walk you through doing right now, before sending any emails.
Using SeedProd to create a coming soon page is fantastic since it enables you to gather email signups from the same page. Let's look at how you can accomplish this on your own.
Scroll down from the landing page builder to the Advanced Blocks section and drag the opt in from block onto your coming soon page.
Implementing a cost-effective SEO strategy
SEO is more than just keywords. It is about making a website accessible to both real people and search engines. It reflects the fact that the majority of users access the internet through mobile devices and will not recommend a company if their mobile website is poorly designed or unresponsive.
To ensure the effectiveness of your SEO strategy, you must be aware of current search engine optimization trends and strategies, such as voice search, featured snippets, video, schema markup, and others.
CONCLUSION
The best way to get things going when you introduce your newest good, service, or company is with pre-lunch marketing!
In preparation for your product launch, we've discussed some of the simplest and most efficient pre-launch marketing techniques.
One of the most crucial elements of product marketing is a good product launch. It is insufficient to ensure that everyone is familiar with the name of your company. You must ensure that customers can relate to your brand and new product on some level. It's critical to select the best concept for your product launch.
By working with influencers, telling your story, developing connections with them on social media, or holding a giveaway contest, you can attain that connectivity.
Read More