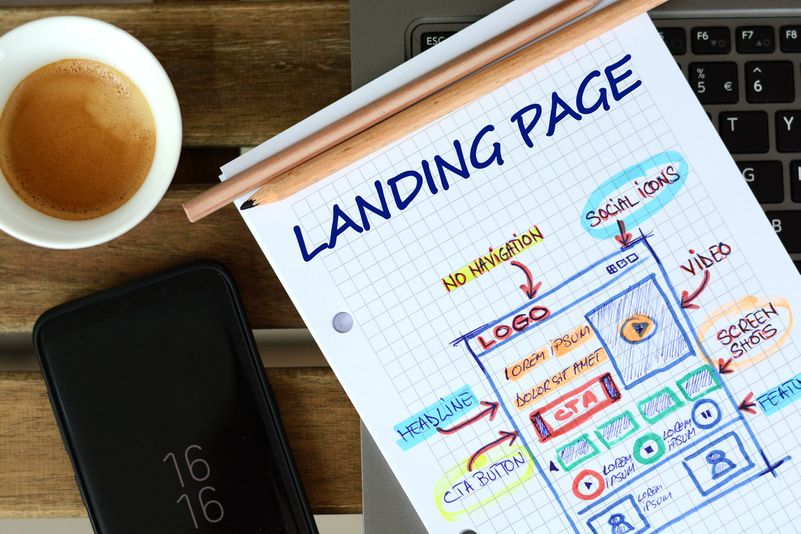 Building a landing page is one of the very first step when designing you website. A landing pages will help convert your visitors into leads. The more landing pages you have in your site , the more leads you get. Here are some of the mistakes to avoid in your landing page.
CONFUSING CTA'S
If the motive of a page is to encourage the user to do a specific activity, then it may seem obvious to say they should make that very clear. Most brands common mistakes is to allow their calls to Action to be unfocused. They want to say too much, too soon, and the end result is a confused customer who doesn't convert. Another thing is using generic CTA'S which do not impress site visitors, but it often lack context about why the person should click. This is one of the easiest landing page mistake to avoid by making sure your CTA is clear and straight to the point.
STOCK PHOTOS
Stock photos can make or break your especially when it comes to your landing pages. When you use stock photos it makes a very unprofessional appearance, If users recognize the same image is being used on a different website. Stock photos can be great for other pages or blog post, but for the landing page that introduces your business to the world, it is wiser to use lifestyle images- where possible, visitors want to see actual people doing what you want them to do with your product or service.
UNFOCUSED DESIGN
Make sure your visitors can immediately locate your form or CTA, If its unclear they'll be less likely to follow through when it comes to your landing page design, there is a delicate balance to be stuck between not underwhelming or overwhelming the visitor. In the meantime you don't want to pull all this work into creating the best click-worthy ads that end up leading to dull landing pages.
SLOW PAGE SPEED
Most internet users are mostly impatient, unwilling to wait for a badly design landing page to finish downloading so one need to know that you page should be as fast as possible-every seconds will cost you. A slow site can be a negative ranking factor on Google , making it harder for customers to find you online. If you not sure whether your landing page is optimized, use tools like Google's page speed insights, It helps you identify the elements that are taking longer to load.
NOT OPTIMIZED FOR MOBILE PHONES
So many landing pages are still not optimized for mobile phones despite great percentage of users now use browsers on their phones and this is crucial way of losing conversion. Before launching your landing page, conduct tests to make sure the page and each of its element renders well on mobile phones. Remember that Google penalizes websites that aren't mobile friendly.
FAKE TESTIMONIALS
Fake testimonials harm more than good. Most of the time its pretty easy to spot fake testimonials as they are generic and don't include any specific info as to how your product helped the customer.
DISTRACTING NAVIGATION
Landing page should never have a navigation bar. Too many links in header of your landing page can distract your visitor from the main action that you would like them to take. Navigation bar give your visitors the opportunity to click away from the page and the offer itself. If visitors leave without filling out your form, you won't collect their contact info and turn them into leads.
CONCLUSION
You can have the best offers, but people won't convert if they don't stay on your landing page long enough. Fixing these mistakes will set you on the right path towards building effective landing pages that are certain to fulfill their mission.