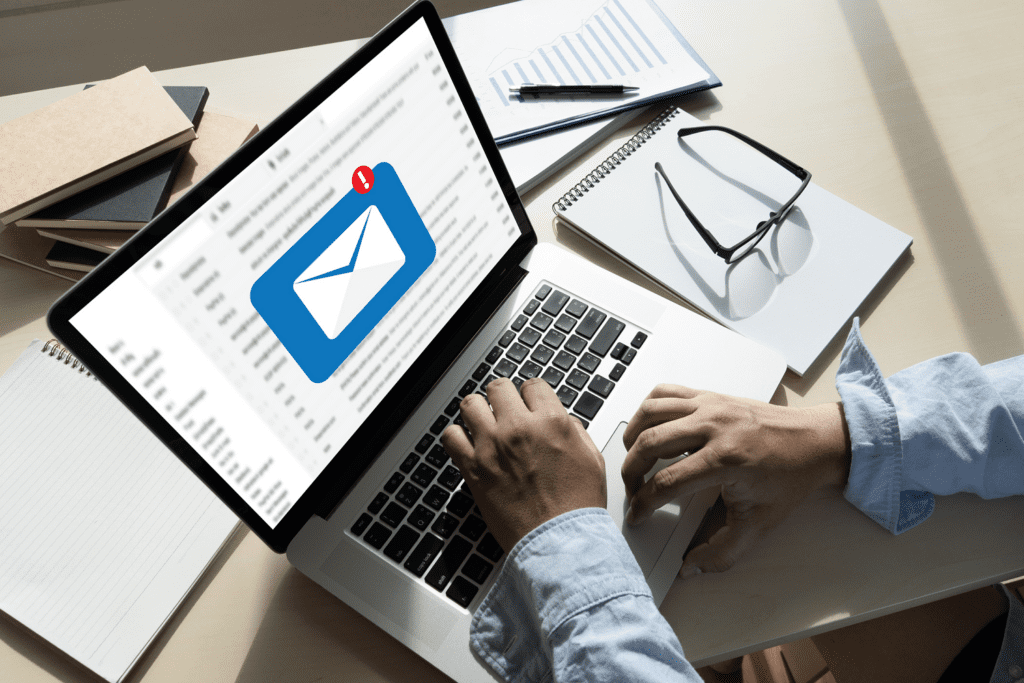 What is email lead generation?
Email is a tool that may be used to create and nurture leads in email marketing. The objective is to pique the interest of potential clients in your good or service so that they will submit their contact details, often through a form on your website. When the lead is prepared to make a purchase, you may continue to develop your relationship by sending them helpful emails. Although it requires time and work to get the most out of it, email marketing lead generation may be a very successful approach to expand your company.
What is the importance of email lead generation?
Email lead generating tactics will be beneficial to you.
Identify your target audience and collect information from them.
Create a relationship with your subscribers so that they will become paying clients.
Make your brand more well-known.
Let's take a closer look at some of the top methods for email marketing lead generation.
Ensure that emails are closely linked to landing pages.
In terms of headline, copy, and content, your landing page should match the email. The look and feel of your landing page should also match the look and feel of your email, as consistency builds trust.
Simply use tracking tools to see which emails and landing pages performed the best so you can keep sending what works.
learn to use subject lines to get readers' attention.
Your subject line is the most important factor in getting your subscribers to open your email. Create ways to pique your readers' interest or add a sense of urgency to your subject lines.
To capture your audience's attention and draw their gaze to the subject line, you can customize your subject line with bold, italic font customization, and emoji's.
By adjusting these minor details, you can see a significant increase in email open rates, which will lead to an increase in conversion rates.
If you have a lead magnet to reduce cart abandonment and want to send an email to your email list, create a subject line that will entice your audience to click on the email. To pique your subscribers' interest, include an element of mystery.
Your prospect is officially a lead once they sign up to receive emails from you, but this is only the beginning of their customer journey with you.
To turn them into a paying customer, you must keep them engaged with valuable content.
For one thing, it's a non-intrusive method of making that connection. It's also a great way to immediately build trust and demonstrate what your brand is all about by offering that person something of high perceived value.
Have a strong call-to-action(CTA)
Every email should contain a single, simple CTA that is both engaging and obvious. Use imaginative language to grab your readers' attention and persuade them to take action in order to include a powerful CTA in your emails.
CTAs that provide a sense of urgency, intrigue, or mystery are the most effective. They are challenging to ignore and motivate readers to take action, assisting you in increasing conversions.
Here are a few strategies to encourage more response to your CTAs:
Use material that is action-oriented to draw readers in and persuade them to take action. Examples include "Get it Discount," "Book Your Ticket," "Test for Download," and similar phrases.
Keep it brief: As a general rule, limit the length of your CTA language to two to three words. You may utilize up to five or six if required, but not more.
Create a sense of urgency: To increase click-through rates, use language like "Buy Now!" "3 Slots Left," and "60% Discount Late this afternoon Only" in your CTAs.
One of the best platforms for generating leads is social media. Promote your offer, lead magnet, or run paid ads on social media to generate leads.
You get two advantages from using social media. Not only do you get email leads, but you also gain social media followers.
Your social media channels are an effective tool for growing your email list. Add CTAs to your profiles and schedule daily posts to promote your free lead magnet and generate leads on autopilot.
You should promote your social accounts through your email list in addition to promoting your email list on social media. You will be able to gain traction on both email and social media using this strategy.
Here are some strategies to use social media to expand your email list:
Your traffic and readership will increase if you consistently add material to your blog entries and then share them on social media.
Increase the number of possibilities for users to subscribe to your list by adding a sign-up button and opt-in form to your Facebook profile.
To expand your list more quickly, use social advertisements and promoted pins.
You may increase the reach of your blog posts and lead magnets by including a click-to-tweet button so that subscribers can spread the word about them to their networks.
Create irresistible offer
Once you understand your target audience and their pain points, you will have enough information to create a resource that they will find useful. The offer, also known as a lead magnet, must be a solution to a specific problem that your prospect is experiencing. If your offer is irrelevant and provides no value, your opt-in form will be ignored.
Identify your target audience
Finding your target market is the first step in generating leads for your email marketing campaign. Your ideal client is part of your target market. As a result, you will also need to create a buyer persona to help you comprehend their problems.
What group do you want to appeal to?
Who lives there?
What profession do they hold?
What is their salary?
What do they enjoy doing?
How do they obtain their data?
How do they interact?
What are the people's difficulties and places of suffering that you hope to address?
It's time to move on to your email marketing approach now that you fully comprehend your target buyer persona.
CONCLUSION
Approximately 90% of marketers use email as a primary lead generation channel. You can see how important email marketing is for lead generation. Businesses nowadays want adaptable software to help them through the sales process.
Read More