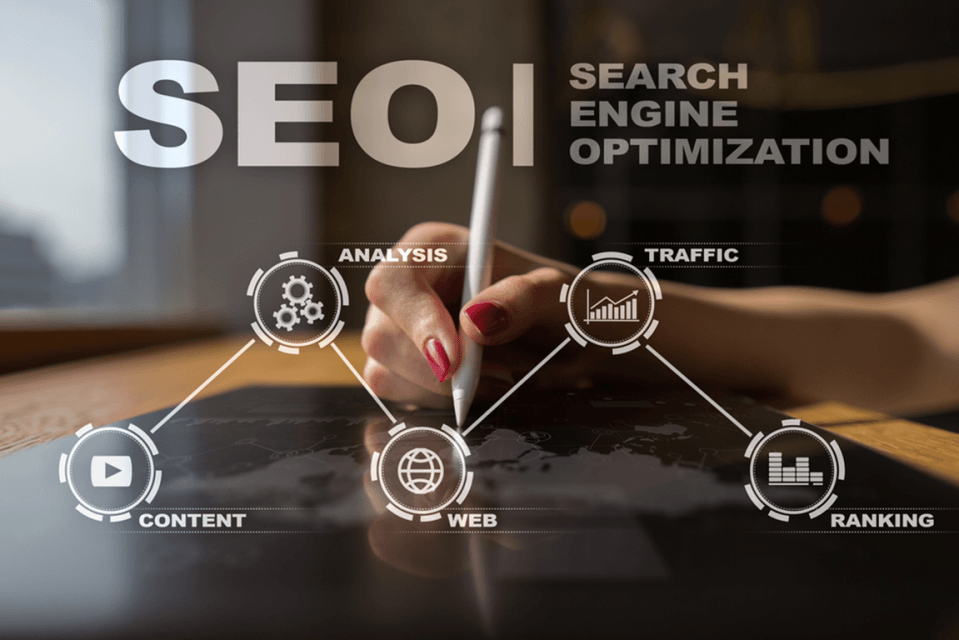 The greatest approach to ensure that individuals who are looking for the goods or services you offer will be able to find your website is through effective SEO.
Now is the time to think about investing in SEO services if your company has a website that isn't search engine optimized.
Continue reading to learn why SEO is crucial for any organization and some startling indications that yours does, too.
What Is the Importance of SEO?
The first page of the Search Engine Results Page (SERP) has a very limited amount of space, and that space is extremely valuable. When conducting an internet search, the majority of people click on the first five results on the first page of results. The #1 result has a Click Through Rate (CTR) of 31.7% on average. Organic CTR decreases significantly with each subsequent result. Less than 1% of Google users click on second-page results
What sense is it to have a website if no one would ever visit it? Your website can be up against millions of different search results depending on the niche of your company. You don't want to be too far down the search results page if the success of your company depends on web traffic generating revenue.
Here are seven indicators that it is time to take this step:
Competitors rank, but you don't
You must learn how to increase the amount of traffic coming from search engines if you want your website to be more prominent in them. Making sure you are ranking higher than your rivals is the greatest method to do it.
If you're currently ranked lower than your rivals and you are baffled as to why, the issue may be that you lack SEO. If you're not using SEO, you should start. It's one of the key variables that determines whose websites are displayed first.
However, things are changing, and new brands are being developed constantly. If it applies to you, your ability to support yourself financially may be in jeopardy.
Knowing that SEO services are a way to improve your game can help you if the competition is gaining ground on you. You may take back your position on Google and guarantee that clients can find you right away.
Your website gets little traffic
It can be very concerning if you notice a sudden decline in website traffic. A number of things, including the following, could be indicated by a sudden drop:
Outdated material that needs to be updated
Your website is inaccessible due to technical problems.
A Google penalty for your website for breaking its quality standards
It's quite difficult to bounce back from a scenario like this without a solid grasp of SEO.
Be aware that this can change with SEO services. An expert team will be able to assess the issue and suggest improvements. This may involve using strategies to draw targeted traffic to your website.
You never spot your site in search results
It's common for business owners to conduct numerous daily searches related to their industry. In cases where you're looking for material directly related to your business, this leads to some keyword crossover.
As a result, you should occasionally see your website included on the first page. Even if you can't target every single keyword, it's a problem if you conduct some extremely focused long-tail searches and come up empty-handed.
It implies that you are invisible. Which implies that no one is visiting your site and that there is little traffic.
When your site has insufficient backlinks
The number of external links connecting to your website matters to Google and other search engines. One of the main causes of poor SEO may be that there aren't many backlinks pointing to your website.
How does it function? Google and other search engines value links coming from authoritative domains when they are placed on your website. Your website will become more authoritative in the field and will be ranked higher overall in search results if more high-quality websites link to it. You can evaluate the quality of your site's own backlinks using tools like Ahrefs.
The visitors to your website might arrive there naturally, but they won't convert once they're there. The proportion of site visitors who convert includes
The button or click link,
Fill an application
Buying something, posting something on social media, etc.
The number of page views, form fills, and clicks on links or other features on your pages can all be increased to improve conversion rates.
It is possible to increase your conversion rates using a variety of methods and approaches, but if you're a beginner, the process may seem overwhelming. Your path can be paved with success if you hire an SEO specialist. An established SEO firm can assist in identifying any potential conversion problems with your website.
Additionally, spending money on expert SEO assistance may be quite profitable in the long run because experts can assist you in increasing sales and revenue.
Hiring a professional guarantee that you aren't missing out on possibilities to effectively optimize your website, especially given that digital marketers have many years of experience in the business working with clients like you.
Mobile devices make up about 55.65% of all site visitors. You will lose out on some worthwhile leads if you continue to use an outdated, non-responsive website. As a result, even if your website is ranking well for important keywords, users will still become frustrated if it is difficult to use on a mobile device. They'll probably tap away from your website.
If your website is responsive, it will display well on desktop computers, laptops, tablets, and mobile phones. Your website should be simple to navigate regardless of the visitor's device or browser to lower bounce rates and boost sales.
You should hire SEO services if you have no understanding what you're doing, which is one of the most evident symptoms. If you've never worked on search engine optimization before, be aware that learning it takes time.
With your website, you probably want to see results right away, and it can take some time for you to catch up.
Utilize SEO services in this scenario. This will mean that professionals will improve your website, and you won't need to worry. You can easily focus on other projects since you won't need to learn anything about SEO.
CONCLUSION
There are numerous indicators that it might be time to contact a reputable SEO company. If you have noticed a decline in your organic traffic or are not getting the desired results from your current SEO efforts, it may be time to think about working with an agency. A competent firm will have a track record of success in assisting businesses to achieve their objectives and increase their visibility in organic search.
Read More