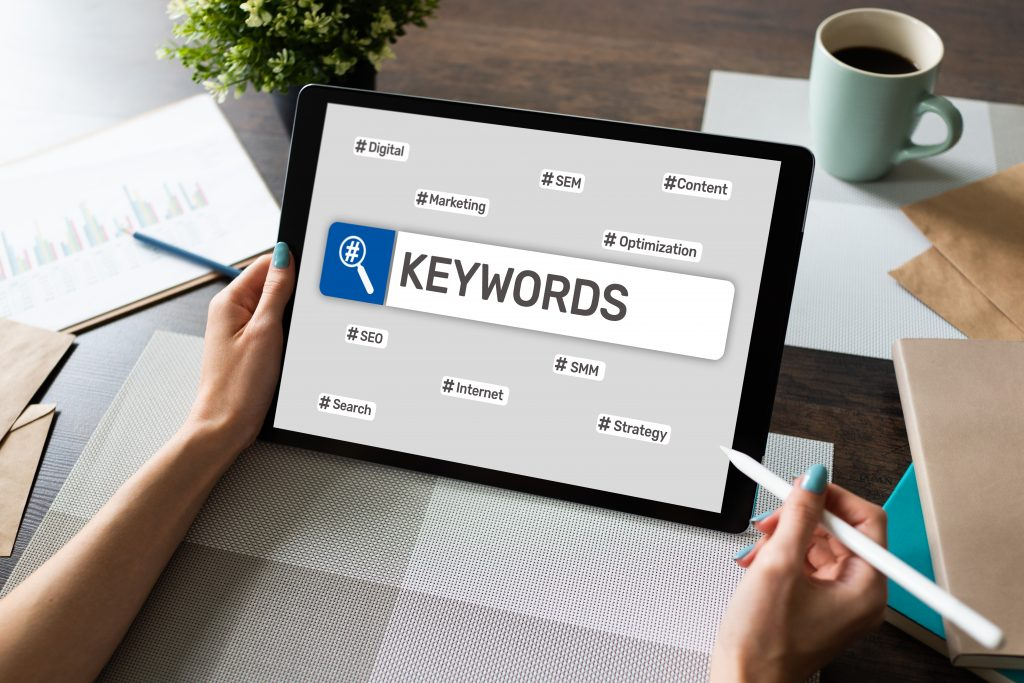 Think about the three distinct types before beginning your keyword research.
These keywords or search terms are used by the dominant search engine to find relevant results. And you won't get a lot of traffic if your company doesn't appear on page one of search results.
What is a keyword research?
Finding and analyzing search phrases that people enter into search engines with the intention of utilizing that information for a specific purpose, frequently for search engine optimization (SEO) or general marketing, is the practice of conducting keyword research. Keyword research can reveal target queries, their popularity, the difficulty of ranking for these queries, and more.
Why do a keyword research?
As we previously stated, keyword research is an essential component of SEO. When determining how to rank your content in search results, Google considers keywords as a key SEO ranking component. If you get them perfect, Google will comprehend the topic of your material, making it simple for it to appear at the appropriate time in response to a search.
Finding subjects to include in your content strategy thanks to keyword research allows you to understand your audience better. Knowing what your target audience is searching for can help you tailor your content to provide them with the solutions they require.
Overall, keyword research helps not only with content creation, but also with all marketing and promotional activities, including email marketing. It will also aid in PPC advertising and competitive research.
Examining the keywords that your competitors are using can help you improve your own content strategy. Our tools section below contains some tools to assist you with competitive keyword research.
When choosing keywords for SEO, keep the following in mind:
Make a list of your top competitors and visit their websites to see which keywords they are focusing on. To help identify the keywords they are targeting, read the content and look at the metatags. Examining your competitors' keywords will not only help you see what you might be missing, but it will also help you broaden your list of ideas.
When conducting keyword research, it's critical to consider the competition for your target keyword phrase. The simplest way to assess competition for a given keyword is to enter it into Google or another search engine and see what comes up.
The first thing to look for is advertisements. In Google, these are labeled with the "Ad" or "Sponsored" tags. Google will always display paid-for ads above other results, so it's worth assessing the ad landscape before committing to creating a large piece of content.
The second thing to look at are the websites that are naturally appearing on the first page of Google for your target keyword. Is this page dominated by brands with massive marketing budgets?
Examining the websites of your competitors is a terrific additional method for finding the greatest keywords.
Tools like SEMRush make it easy to examine website traffic, including that of your competitors. Use it to determine where they rank. Use those results to inform the development of your own plan.
SEMRush isn't free, though.
Because of this, many businesses engage an SEO agency to conduct this research on their behalf. Along with providing those reports, the SEO company also handles the laborious task on their behalf.
Think about search intent
When deciding which keywords to pursue, make sure that you can produce content that is relevant to the search intent. This is because Google will not rank content that searchers are not looking for.
The search intent for some keywords is obvious from the keyword itself. When someone types "how to train a cat" into Google, it's clear that they want to learn rather than buy. To rank for this keyword, you'd probably need to write a blog post rather than a page selling your cat training services.
Consider the three different types before beginning your keyword research.
Based on the motivation behind searches, search intent aids in choosing the best keywords. They fall into three categories:
Navigational: The user wishes to access another website
Informational: looking into a subject
commercial – an intention to buy
Because it enables you to design your content such that it satisfies both your company objectives and the demands of the visitor, search intent is a crucial component of keyword research and selection.
To generate content that specifically targets each keyword category is, nevertheless, the ideal keyword approach for SEO for the majority of organizations. This will allow you to track customers throughout their whole customer experience.
In order to attract website traffic from a broad range of people interested in digital marketing, for instance, have websites that target commercial keywords, informational keywords and navigational keywords.
Pick a keyword planner tools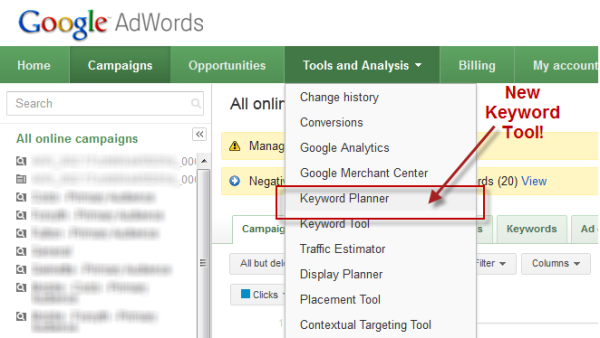 You must choose a reliable keyword research tool if you're serious about selecting the ideal keywords for your website.
Otherwise, you'll just be speculating about the words and terms you ought to use to attract Google, Yahoo, and Bing visitors.
Many of the tools listed below can assist you in analyzing aspects of your website's performance other than keywords. Even if you're only interested in keyword data, these tools can provide you with information such as search volume, ranking difficulty (important for content strategy and SEO), keyword value (important for pay per click advertising), competition, and more. There are numerous keyword research tools available, but here are a few of the best to get you started.
Ahrefs is a comprehensive suite of keyword research, content, and SEO tools.
Answer the Public categorizes its results by question type, allowing you to tailor your content to provide the answers.
Google Adwords Keyword Planner allows you to evaluate monthly global and local search volumes for keywords, as well as competition levels and an estimated cost per click. Log in and navigate to Tools » Keyword Planner, then select one of the options under Find New Keywords and Search Volume.
SEMrush provides keyword data and assists you in finding keywords related to your primary search terms. This paid tool has many other features, but you can try a free keyword search on this page.
Map each keyword to a specific page on your website
The final step is to associate each target keyword with a specific page on your website. A simple content schedule is the best way to keep your ideas organized.
A content schedule is beneficial for two reasons:
A content schedule keeps you organized over the course of a long campaign.
A content calendar can help you avoid targeting the same keyword on two different pages of your website.
On point two, keep in mind that websites do not rank — web pages do.
Make sure that each of your web pages targets a separate set of keywords in general. Your products and services pages should typically target keywords with a strong business intent. On the other side, you can focus on informational keywords in your blog entries. Aiming for the same keyword more than once on your website is something you should try to avoid.
On the same page, you shouldn't use terms with different search intents. This is because each query requires a specific kind of content to satisfy the user's requirements. For instance, a page with the commercial goal of "top SEO writing tools" would not include the words "SEO case studies" (informational intent).
Additionally, you shouldn't create a distinct web page for keyword terms that are comparable. Otherwise, you'll create multiple pages on your site that compete with each other in the SERPs and reduce the rankings for all of them. (This problem is commonly referred to as "keyword cannibalization".)
Keeping track of your keywords in a Google Sheet or Excel file, and assigning each keyword to a specific page, can help you avoid these issues before creating SEO content.
You can also read this other guide on how to see competitor's keywords, which teaches you simple methods for analyzing your competition's web pages to determine what keywords each URL is ranking for. You'll know which keywords belong on the same page within the same content this way.
Choose the best keywords for SEO relevance
The same concept is shared by SEO relevance, topical relevance, and content relevance. And for the long-term performance of your website, this keyword selection strategy is crucial.
These terms describe how well the content on a website correlates to a set of search queries, as stated in this other guide that provides a comprehensive list of SEO keyword examples.
Search engines like Google used to examine a website page by page and only rank a piece of content if it was actually the best page for that topic in terms of writing and optimization.
However, the algorithm has been updated to now analyze the website as a whole to determine how much relevance it has around a specific topic, which aids in the verification of trust and authority for a set of keywords.
All of this means that you should choose SEO keywords that are highly relevant to your specific business, industry, or niche. Also, avoid writing content on topics that have nothing to do with your website or are only tangentially related to it.
Select the right keyword volume
The number of searches for a specific keyword in a given timeframe is simply referred to as keyword volume. The goal of this metric is to give digital marketers an idea of how much average search volume a specific keyword phrase receives each month.
You may believe that it is best to simply choose keywords with the highest search volume for your website. However, a higher number of searches frequently correlates with greater competition.
A good rule of thumb for new website owners is to choose keywords with 50-100 monthly searches. SEO keywords in this volume range typically have lower competition because larger brands and websites do not pursue them as aggressively.
If you already have a well-established website with a lot of authority in your niche, you can go after higher volume keywords with less concern. Choosing keywords for SEO with a monthly search volume of 200 or more searches may be sufficient for you.
If you have a good overall SEO strategy for your website, you may even be able to rank for keywords with 1,000 monthly searches or more.
Understand keywords types for SEO
Consider the three types before beginning a keyword research project.
short-tail keywords
medium-tail words
Long-tail keywords
Short-tail keywords, which are one or two words long, produce a large number of search results. Consider the phrase "Success cards," which Google matches to a staggering 1.17 billion sites.
Medium-tail keywords typically have two to three words and are a little lengthier. The term "student's success cards" currently returns 3 million results on Google.
Four words or more make up long tail phrases. Most people have learned to use them when searching because they produce targeted results.
It's extremely challenging to rank well for short-tail keywords, as you might have guessed. However, focusing on the long tail is simpler and more beneficial.
Conclusion
The method for how to choose the best keywords for SEO will depend on the objectives you have for your website and selecting the search terms that can drive the most qualified type of organic traffic to your company.