WordPress.org is one of the most content management system (CMS) in the world. Used by approximately 75million websites of all types and size use WordPress to post new content each second. WordPress dominance is a result of its adaptability and the fact it can serve as the backend for standard blog, create a membership website, e-commerce websites, building a perfect website for small business and even static web pages. The CMS has quickly become favorite among both web-novices and web savvy users because of how simple yet powerful it is. One of the most misconception regarding WordPress is that it is only used for blogging. Initially WordPress began as a blogging platform, it has now grow into a powerful website builder and robust content management system (CMS).
Here are some of the most important reasons why you should start using WordPress for your business in 2022
WordPress is customizable
WordPress is easy to use. You don't need any coding experience to set up a website using WordPress, because it is customizable you can change or customize anything on your WordPress website without having to worry about compatibility issues. You can use one of the many it provides, or buy one of the various premium themes developed. One can also add and extend certain features to make the website function and perform just the way you want. This makes WordPress an ideal platform for small businesses who want to start up their own website but don't have the time or resources to develop their own system.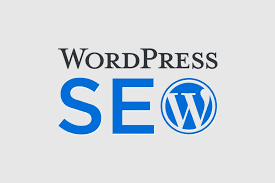 Popular search engines like Bing and Google tend to rank websites that use WordPress higher than those that don't. WordPress makes it easy by having some-built tools that tell you how SEO- friendly your content is. WordPress is the most popular CMS in the world when it comes to increasing search engine rankings. If you want to make your site SEO friendly, you can also add plugins such yoast SEO. These plugins make it easy to improve your site SEO and help you create more helpful pages.
WordPress provide you with design flexibility this means one can design to have different layouts in their website instead of having a rational design. Allows designers and developers to create and modify layouts and applications. One has the option to just use a basic version of the platform to publish blog posts. And also use the other side for your business website and add widgets and plugin to add functionality.
WordPress is an open source software that doesn't cost anything to download, install and use. One can use WordPress to create any kind of website. You can typically find themes and plugins for free but the premium( the ones that you pay for) ones often provide better features and quality support. Also WordPress doesn't charge extra if your site starts to get more traffic than you anticipated. It's important to note that the only core software is free, any themes or plugins you install may come at an additional price.
WordPress is quite easy to use for beginners; one does not need any coding skills to create a website or blog. WordPress comes with a dashboard with various menus options listed in the sidebar. One can easily create posts and pages, add navigation menu's and customize your site design.
WordPress is safe and secure
WordPress makes it easy for you to enhance your site's security with features like password protection for folder contents. However, if you use free security plugins and backup services, you can protect your site from hacking.
Read More