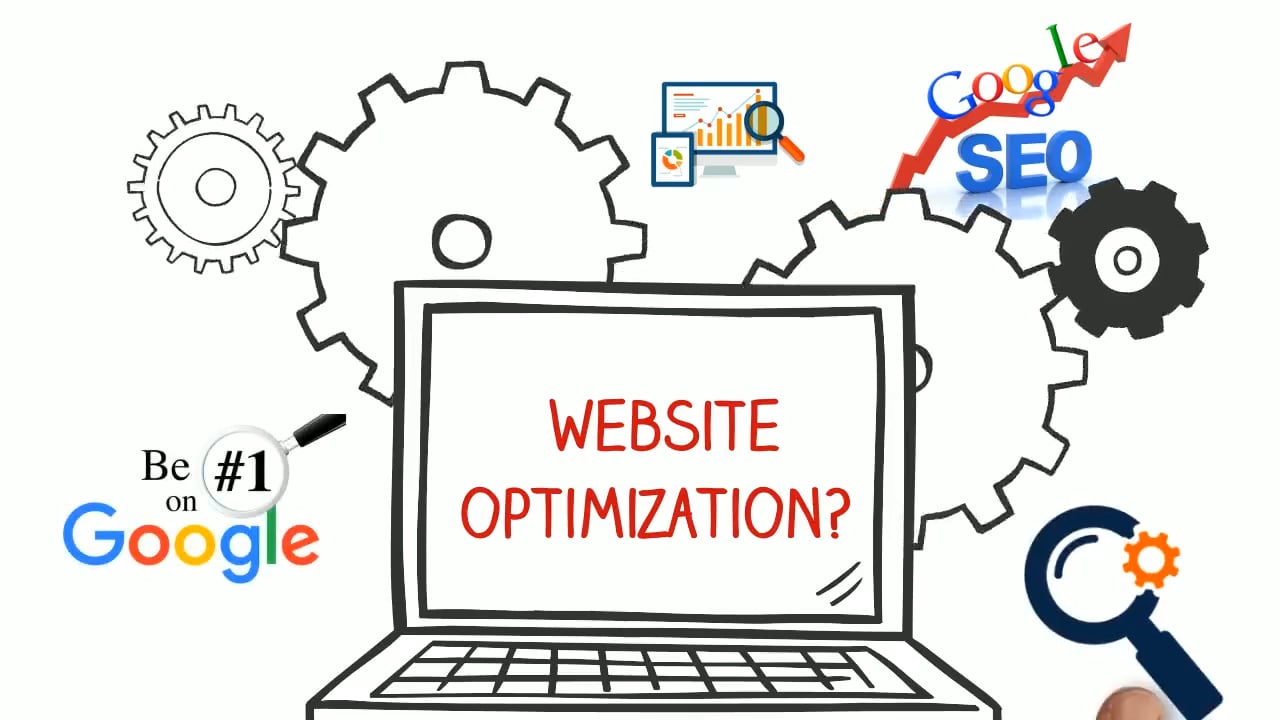 What is website optimization? Is the process of using tools, advanced strategies and experiments to improve the performance of your website, improve search engine traffic and overall user experience. When you fail to optimize you're going to lose a lot of traffic in your website.
Here are some of the key strategies to optimize your website for best results
This is one of the most things you need to consider when optimizing your website for SEO your website loading is a high factor when it comes to ranking on search engines. So one can do a website speed test by using GTmetrix tool for speed optimization that gives valuable insights on how fast your site loads. One can increase website speed by:
Enable browser caching
Reduce call to HTTP
Use minimal plugins and redirects
Reduce and optimize file sizes
Keywords have always been and still are the most important optimization element. These are the most common words or phrases a customer uses when searching for information on your products or services. You can start your keywords research by asking yourself what you would type into google to find a website like yours. Using keywords planner, begin with your industry and location. The tool will then give you a wide range of search items, how often they are searched and the competition over those words. You'll want to find as many relevant keywords for your business as possible that have low competition but high search numbers. Here are some of the things to improve keywords in your website
Are directly relevant to your products or services
They indicate high purchase intent
About 52% of all website traffic is generally from mobile devices. And having a mobile-friendly site Google takes into consideration and your site ranks higher. Beyond affecting your rankings, mobile friendliness is important as we are using our phones more and more to browse, purchase etc. making your website mobile-friendly means adapting your site for devices with lower bandwidth and smaller screens. Google also use mobile first indexing, so failing to optimize your website for phones and tablets will be needlessly detrimental to your search rankings. Here is what you need to do:
Use shorter meta titles, which are easier to read on small screens
Utilize a responsive design so your site adapts to any device
Avoid long-form content
Optimizing user experience while designing your website will increase its eventual conversion rate. User experience focuses on providing the best content, design and functionality to your online visitors in hopes for them returning to your site or converting into clients. To ensure the best UX, make sure your website is:
Appear credible and trustworthy
Strive to make your content accessible to everyone
Easy to navigate and use
Adds value for the visitors
Great content that provides value and touches on every stage of the buyer's journey.
Technical SEO refers to tools that supervise the SEO of a website and resolve issues as they are encountered. Technical SEO makes it easier for search engines to find your content by improving your website's structure. Here are some few things to improve the technical SEO for website optimization.
Use title and meta tags, but don't duplicate
Remove less performing content from your site
Ascertain that your site is mobile friendly
Use google console to check for any issues with your site indexing and fix them
Remove the less performing content from your site
A backlink from another domain to your website is one of the most important signals to Google that your content is authoritative. The higher the number of backlinks to your webpages, the higher they will rank on the SERP's. Here are some strategies to build quality backlinks
Track broken backlinks and reclaim them
Create backlinks from websites similar to your business to improve user intent
Use resource pages